You deserve to bring the light back into your life. We can help.
The Therapists
Maggie O'Connor, MA, LMFT
NYS License #000249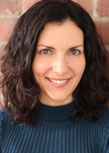 I love this work; I am constantly seeking new ways to help people break through their old patterns and create happier, healthier lives!
I fully appreciate the moment in which the pain of living miserably finally becomes worse than any possible risk of change. Using care, compassion, and drawing on the latest neuroscience research, I will be on your side as we move toward healing. You don't have to be alone. And once we've 'broken through' to the other side, you'll be wondering why you hadn't started sooner.
I know that you come to the couch after a process that may have taken a long time, so it's important to me to provide you with an effective therapy experience in an environment of comfort and safety, with no room for judgment.
I look forward to our first meeting.
You may also want to know:
I am a Licensed Marriage and Family Therapist in NY and CA. I hold Postgraduate Certification in Emotionally-Focused Couples Therapy, and am a Clinical Member of The American Association of Marriage and Family Therapists, and the New York Chapter of the same.
I am a Clinical Member of the International Center for Excellence in Emotionally Focused Therapy, and I actively participate in the New York Center for EFT. I received my Master's degree from Boston College.

---
Leslie Janson, Psychoanalyst, CASAC
NYS License #000528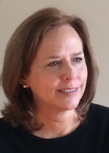 Welcome! The work begins with the most difficult part – the decision to make that first appointment. This decision means that you want to discover what is keeping you from moving forward in your life and in your relationships more authentically.
Together, and at your pace, we will make those discoveries. We will move to clarify ways of being in your life that are working, and ways of being that you no longer need. Our work is collaborative, supportive, and completely individual to you.
My years of experience in psychotherapy, psychoanalysis and counseling with individuals, families and couples have led me to a core belief in the power of our true selves to give us clues and signals. Together we will use those clues and signals as the way out of pain and dilemma.
You may also want to know:
I am a Licensed Psychoanalyst and Certified Addiction and Substance Abuse Counselor in New York State, with Postgraduate training at The Westchester Institute for Training in Psychoanalysis and Psychotherapy. I received my Master's degree in Psychology from New York University. I participate regularly in an advanced peer supervision group of couples therapists in Westchester, NY.
---
Andrée de Lisser, DNP, APRN, LMHC
NYS License #001643
You did it!! You have taken the courageous step of reaching out to improve the quality of your life! I am honored to work with you on tangible ways to improve communication and emotional connection with others in your life.
I know that the state of our personal relationships can build us up, or they can feel like a source of great pain; I so want to help you feel more supported in your life.
I have helped many individuals, couples, and families improve their relationships by being an active participant in the process. Through the creation of a safe and non-judgmental environment, providing education about how relationships really work as well as specific techniques designed to resolve conflict and develop greater intimacy, I have had the privilege of helping people find greater peace and contentment than they thought possible. I look forward to working with YOU!
You may also want to know:
I am a Licensed Mental Health Counselor and Registered Nurse in NY and an advanced practice psychiatric nurse in CT. I have post-graduate certification in Imago Relationship Therapy and participate in a monthly couples supervision group with an Imago Master Trainer. I also hold a Masters of Science in Nursing from Yale University and a Doctor of Nursing Practice from Case Western Reserve University.
---
Lauren Ares, MA, LMFT
NYS License #001395
I firmly believe that we are capable of more than we are aware, and that we can heal from past hurts to become stronger than before. Together with your partner or individually, we can create an environment in which you are treated with the dignity and respect you deserve as we take these steps on your healing journey. You do not have to do this alone.
Within you lies the ability to achieve anything! Past trauma and pain can create a false narrative about who you are and what you are capable of. My goal is to help you find the strength within you and build healthier relationships around you, to arrive at a more empowered self, individually as well as in the context of your relationships.
I truly enjoy the therapeutic process with families, couples,individuals, and adolescents, having worked with all of these groups over many years. It is most important to me that you feel heard and seen in each session. I strive to help you make the connections that may feel impossible right now, in order to support your individual growth and your relationship.
I look forward to walking this part of the road with you.
You may also want to know this about me:
I am a Licensed Marriage and Family Therapist in New York, with a post-graduate certification in Ecosystemic Family Therapy from the Philadelphia Child Guidance Training Center. I have advanced postgraduate couples training in Emotionally-Focused Therapy through the NY Center for EFT. I am a Clinical Fellow with the American Association of Marriage and Family Therapy. I received my Master's degree from Fairfield University.